Letter from the Chair
Dear Friends of the Department of Germanic Languages & Literatures,
It's been wonderful to finally return to our beautiful campus, see students and colleagues in person, and enjoy the many improvements undertaken for our common spaces in Odette Hall. Going online in Fall 2020 was a challenge that we mastered through a fine collective effort. Returning to campus this year has required a comparable pooling of resources and energies, but I'm inspired by the creativity and commitment that has made it possible to continue our work, pursue our studies and research, and carry out our teaching mission.
Congratulations are due to Laurence Côté-Pitre, recipient of an Ontario Graduate Scholarship and new Gastdoktorandin at the Friedrich Schlegel Graduiertenschule at the Freie Universität Berlin. Graduate student Veronica Curran recently published her article, "Freedom, Obedience and the Problem of Class in J.M.R. Lenz's Die Soldaten," in Oxford German Studies. The Department also recognized the stellar achievements among undergraduate students of German and Yiddish, including Bronwyn St. John (Anne Medres Glass Memorial Scholarship in Yiddish), Jayanti Singh (Percy Matenko Scholarship in Yiddish), Alesha Bailey (Hermann Boeschenstein Memorial Scholarship) and Tegan Ridge (Prize of the Ambassador of Switzerland to Canada).
Following her successful promotion to Associate Professor and term as Acting Associate Chair Undergraduate, Hang-Sun Kim will be on leave this year while developing her innovative Multilingual Language Lab. Associate Chair Graduate, Angelica Fenner, takes up a much-deserved research leave to finish some projects and launch new ones, including contributions to the volumes Ecologies of Gender (Routledge) and Faces on Screen: New Approaches (Edinburgh). Christine Lehleiter is on a Humboldt research leave this Fall in connection with her work in cognitive literary studies. Anna Shternshis will enjoy a break from directing the Anne Tanenbaum Centre for Jewish Studies with the support of a SSHRC Insight Grant and the Jackman Humanities Institute. Dr. Miriam Schulz joins the Department this term to teach the graduate 'Yiddish Methods' course, and I am also very pleased to welcome back Dr. Rachel Seelig to teach 'German Jewish Literature and Culture,' and Dr. Viktoriya Melnykevych to teach the graduate reading course. In January 2022, we will be joined by new DAAD Dozentin, Dr. Azadeh Sharifi, who specializes in postmigrant theatre and aesthetics in Europe, cultural theory and minority discourse, and postcolonial discourses in theatre and performances of race and gender.
In addition to the aforementioned distinctions among faculty and grads, Angelica Fenner was awarded a Diversity and Inclusion Grant from the Waterloo Centre for German and European Studies. Willi Goetschel is the new President of the North American Heine Society, and John Zilcosky published a new monograph, The Language of Trauma: War and Technology in Hoffmann, Freud, and Kafka (University of Toronto Press). Stefana Gargova mounted an innovative and very well-attended edition of the Toronto German Studies Symposium. Hang-Sun Kim organized the sixth installment of her DAAD German Language Teaching and Learning Workshop.
For their extraordinary efforts preparing our return to campus this fall, I would like to recognize our officers and administrators, who have been keeping us up and running under highly challenging conditions: Gayle Grisdale, Helena Juenger, and Nina Duras in the financial, undergraduate, and graduate offices, returning Associate Chair Undergraduate Erol Boran, Acting Language Coordinator Stefana Gargova, and Acting Associate Chair Graduate, John Noyes. Nina Schweppe will continue to keep us connected, so please follow us on Twitter and enjoy the student and alumni testimonials she has curated for our YouTube channel.
This year we also bid farewell to Dr. Sasha Hoffmann, who has worked tirelessly for our Yiddish program over the past five years. Sasha taught the full range of Yiddish offerings, developed new materials, mentored students, and helped launch 'Yiddish in the City' internships with GTA schools. Sasha will be sorely missed.
We rely on our vibrant network of friends, colleagues, emeriti, and alumni to deliver impactful activities for the students who entrust us with their education. Donations remain crucial for undergraduate and graduate scholarships that attract the brightest students to the Department and reward their excellence in scholarship and contributions to the community. Your generous support is invaluable. We hope you enjoy this overview of our activities over the past year – expertly prepared by Angelica Fenner and Helena Juenger – and invite you to attend our social and scholarly events and remain connected through our social media channels on YouTube, Twitter, and Instagram.
Stefan Soldovieri
Chair of Germanic Languages & Literatures, Associate Professor of German
A Year of Adaptation in Undergraduate German Studies
by Professor Hang-Sun Kim, Acting Associate Chair, Undergraduate Studies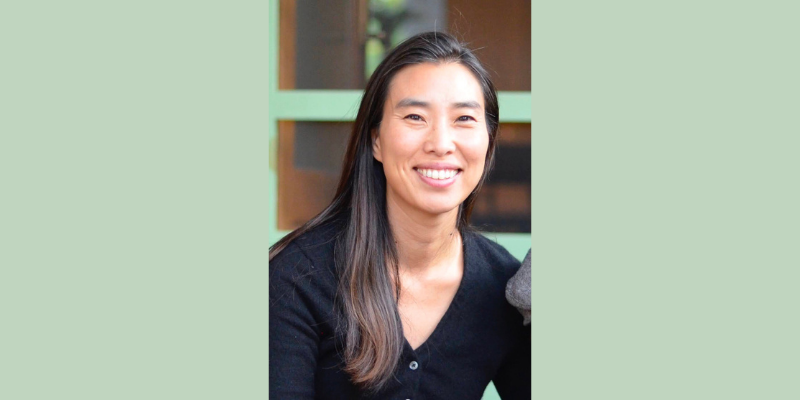 This was a year of adaptation for German Studies, no less than for any other academic field. To begin with, a welter of new terms was added to the German lexicon: as our students emerge from being gelockdownt and head out to enjoy their first Abstandsbier, still sporting their Coronafrisur, they will be well served by this felicitous vocabulary.
But the real challenge, of course, came with the sudden need to shift to remote teaching and learning. Last summer, in preparation for this adaptation, our faculty and graduate student instructors participated in an unprecedented array of pedagogical workshops on effective online teaching practices. We transformed our homes into teaching studios and experimented with countless learning apps and video-conferencing tools, making every effort to deliver high quality courses to our students tuning into our virtual classrooms from around the world. While we missed meeting in person, I think we were all pleasantly surprised to discover just how dynamic and even intimate our Zoom-based classroom could be. Notwithstanding the cameos by half-dressed children and spotlight-hogging cats (or maybe because of them) the switch to online teaching was by all accounts a remarkable success.
In the fall, the director of the German language program at McGill University, Sun-Young Kim, and I co-organized the Sixth Annual DAAD-sponsored German Language Teaching and Learning Workshop for Canadian graduate students and early-career Germanists, featuring stimulating virtual presentations by language and educational technology specialists, Steffi Retzlaff from the Goethe-Institut München and Haluk Tuncay from McGill University's Arts Multimedia Language Facilities. We also expanded our extra- and co-curricular activities. Together with my colleague, Prof. Stefana Gargova, I launched the first year of the Multilingual German Language Lab, generously supported by the Faculty of Arts and Science International Experience Fund. This pilot is meant to enhance our German language program by providing targeted support for international students in our first-year language courses in the form of weekly co-curricular tutorials led by advanced undergraduate and graduate students. Thanks to the members of our talented teaching team, Vivian Chau, Rita Laszlo, Christopher Meile, and our research team, Ran Deng, Haley Liu, Owen Meunier, the first year of the pilot had a very promising start. While this project is on pause for the summer, the introduction in May of an online Plauderstunde has for the first time made it possible for students of German to continue practicing their conversational language skills throughout the summer, thanks to the initiative and leadership of two of our very capable undergraduate students, Owen Meunier and Tanya Humeniuk.
Plauderstunde: Keeping Up Our German Language Skillls in Summer
By Owen Meunier and Tanya Humeniuk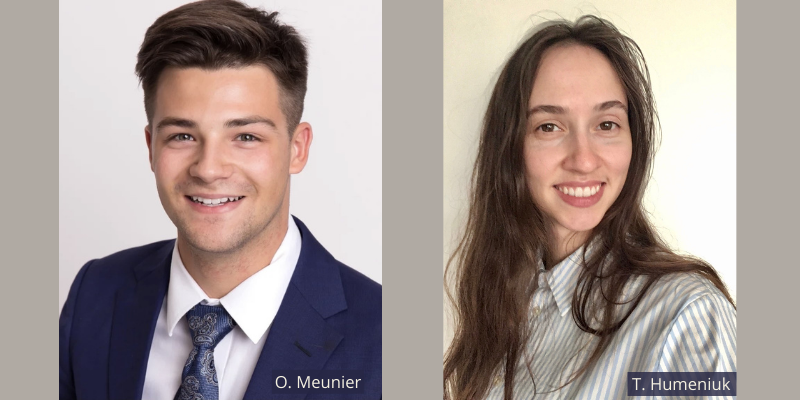 Plauderstunde, an online initiative we introduced in this singular summer of 2021, was a rounding success this year. Each week students across Canada enrolled in all levels of German language courses had the option of dropping into an informal one-hour discussion structured to refine and enhance their oral communication competencies in German and advance their facility in applying the language in new contexts with other learners. It was heart-warming to see the advanced speakers mentor the beginners in the program in fruitful and engaging conversations. All the students were so patient with one another and genuinely cared about helping their peers. There was a strong sense of community in our sessions which helped students navigate and feel connected throughout the pandemic.
Each Plauderstunde encompassed a theme. One memorable theme was Geschichte und Literatur: students worked in pairs to act out an interview of a German-speaking historical figure. One group selected Mozart and generated great entertainment by commiting to the character by dressing up as Mozart and embodying his unique qualities. Another group's dramatic reading of Rotkäppchen was also unforgettable.
We are thankful to our guest speakers. Jessica Keller and Stefana Gargova, who took the time to make their presentations so dynamic and exciting. Frau Keller presented to students her experience studying abroad in Germany. By the end of her session, she had us all convinced to study in Germany. Our flights are already booked! Frau Gargova provided us with a helpful presentation on grammar, including some tricks to overcome difficult concepts, all of which were deeply appreciated by the group.
Throughout the summer, we bonded together and developed special friendships with each other. It was so nice to see a consistent number of between 10 and 20 students attend our weekly sessions. We expanded our vocabulary, learned new idiomatic expressions, and improved our overall command of the German language. We look forward to continuing our journey learning German in the coming year!
Undergraduate Profile: Learning German is an Asset 
by Yuchi Wu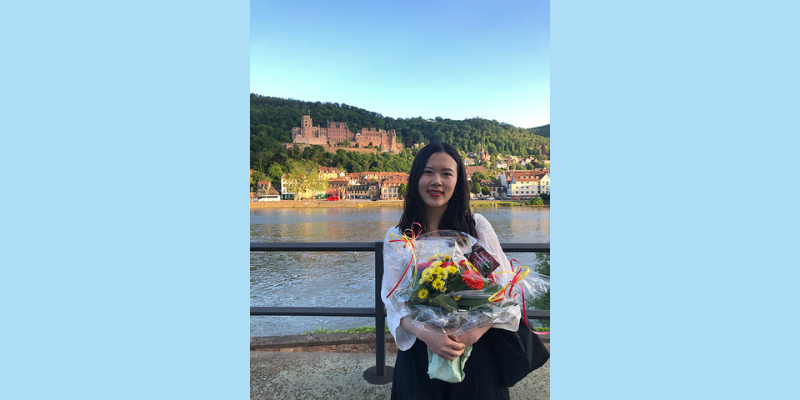 In my first year, I decided to study Economics and was exploring options for incorporating an additional field. As a Chinese national, I've benefited from learning English and the opportunity to go abroad to Canada and embrace broader choices. Out of curiosity, I enrolled GER100, as a potential further asset. In the beginning, it was challenging to learn this complicated language, but I became increasingly interested in German culture and history. Finally, I chose German Studies as my second major.
During the academic year 2018-2019, I participated in an exchange program at Heidelberg University as well as the various cultural and academic events organized by the Baden-Württemberg Foundation. The traditional but also open academic atmosphere at Heidelberg was very appealing to me and, as a result, I now plan to seek out a master's program in Economics in Germany following my bachelor's degree, with the aspiration of pursuing a career there.
My majors in Economics and German were not complementary, but rich resources from the German department encouraged me to build a bridge in between these disciplines. Courses in Business German have been especially useful in broadening my German knowledge for the workplace. Another valuable opportunity was the iPRAKTIKUM program coordinated by Helena Juenger and Professor Stefan Soldovieri. Last summer, I was matched with a remote internship position at MotionLab.Berlin, working on a vehicle development project and conducting research on market analysis. It was a great opportunity for me to apply the knowledge base I acquired in both disciplines while working in business sector.
Graduate Studies in Trying Times
by Professor Angelica Fenner, Associate Chair, Graduate Studies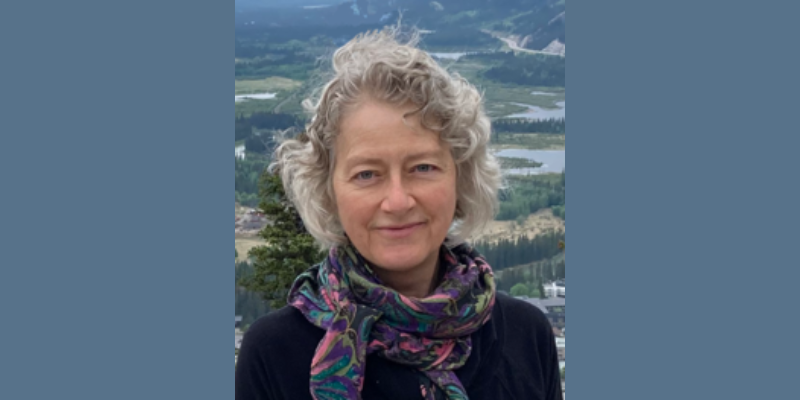 The past year has posed numerous challenges for those commencing, continuing, or completing a program of graduate study. Faculty, staff, and administrators at the University of Toronto and at post-secondary institutions across Canada have worked hard to rethink program delivery via the online Quercus platform and to develop other approaches enabling students to pursue some semblance of their original plans. Amid extended lockdowns, Germanic Languages and Literature also drafted new methods and means to support academic excellence within the graduate program.
New initiatives include the Collaborative Research and Creativity Fund, modelled after col-laboratories in the natural sciences. This past year, the fund has supported four faculty-graduate initiatives: the ongoing workshop, "The Critique of Ekphrasis," launched by Prof. Willi Goetschel and PhD student André Flicker to explore complex intermedial relationships between text and image; Prof. Stefan Soldovieri's "Gelände Lab," promoting research and knowledge exchange in Environmental Humanities; "Transkribathon Team," initiated by Prof. Markus Stock as an online opportunity to learn text encoding (TEI) and digital editing of medieval German texts in coordination with library staff overseeing manuscript collections in Berlin and Leipzig; and, finally, a Decolonial German Studies reading group initiated by Prof. Angelica Fenner to explore recent literature and scholarship that reframes German Studies through an anti-racist, decolonial lens while also rethinking the status and place of the human.
Additionally, two annual awards have been established to recognize outstanding achievement within the funded cohort. The Graduate Research Excellence Award is awarded to an MA or PhD student in our program for original research, published or unpublished. The Teaching Excellence Award recognizes teaching excellence and dedication to refining pedagogical skills among TAs in the 4th and 5th years of our doctoral program.
We congratulate two newly minted PhDs, who persevered to complete their degrees during the pandemic: firstly, Dr. Andrew Warren, whose thesis, Heinrich Heine and the German Middle Ages was completed under the supervision of Prof. Willi Goetschel September 2020; and secondly, Dr. Yasmin Aly, who successfully defended her thesis, Orientalismus und unvollständige Vergangenheitsbewältigung: Arabische Identitätsfigurationen in deutschsprachiger Literatur und Film nach 1945, supervised by Prof. Angelica Fenner.
We were also pleased that 3 of our graduate students – Veronica Curran, André Flicker, and Elisabeth Lange – presented papers alongside our faculty at the annual conference of German Studies Canada. With Medievalist Professor Markus Stock now installed as GSC president, the organization continues the important work of shaping the discipline in positive directions congruent with mandates across higher education towards truth and reconciliation, decolonial initiatives, and sustainable engagement with our environment.
While institutional measures mitigated some of the pressures felt during the past pandemic year, others were beyond our purview. Lack of access to public spaces has been felt across Canadian society, including among students barred hard-copy source materials from campus libraries and the study spaces these buildings provide, not to speak of the TA office and seminar library in Odette Hall, which traditionally offered some refuge from cramped apartments and domestic distractions. We are now all the more appreciate for the recently regained access, including to the newly renovated third floor of Odette.
Graduate Profile: Is No-sense Nonsense? Some Thoughts on Dada's Anti-Art
by André Flicker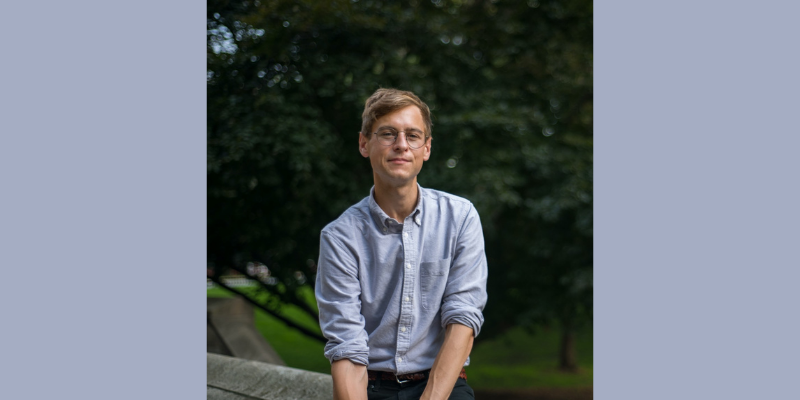 This past year brought many challenges to our private and professional lives, causing these two spheres to overlap– one's bedroom suddenly repurposed as a classroom, a safe haven, a space to take a minute and breathe, annexed by "the new normal." Additionally, the travel restrictions forced many of us to postpone travel to archives and conferences. Days passed, I've successfully reached candidacy, the postponed conferences will likely take place virtually, and thanks to the archival team at the Berlinische Galerie, I could access the materials needed to launch my thesis research and writing. A couple of miles in the race, I can finally see the finish line coming into view.
You've probably guessed that I'm a runner; I find something meditative in the physicality and rhythm of this sport. It's the perfect setting for thought experiments, even basic and sometimes nonsensical ones. My mantra during the final miles of a long run: Da-Da, or dada, verses without words. In my dissertation, I'm examining artistic forms of nonsense and contradiction, focusing on Swiss and German Dadaists in early 20th century avant-garde circles. In particular, their performance cabaret speaks to the enduring relationship between German-language drama and concepts of subjectivity. I'm less invested in making sense of these archives and artistic works than I am in using my non-understanding as starting point for an investigation into nonsense as a means of critique of contexts in which understanding normally takes place.
For humanities scholars, a key component of research involves the exchange of ideas through conversations that, in turn, challenge our ways of thinking by broadening disciplinary boundaries. Although this has been made more challenging by the pandemic, in April 2020, I reached out to students, faculty, and scholars from a variety of disciplines and backgrounds to join a reading group, Ekphrasis: Text – Image Denkräume, that has since become an award-winning research community bringing together faculty and students, also including scholars from across North America. We read books and media, meeting virtually on a regular basis to explore together the complex intermedial processes of such textual imagery.
"Makhn mit di Zaytn" This Year in Yiddish
by Dr. Sasha Hoffman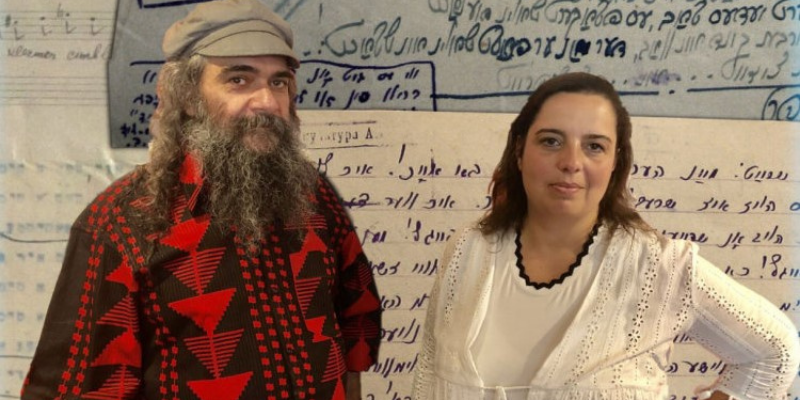 One answer to "vos makht a yid?" [how are you doing?] is "me makht mit di zaytn." Literally, it means "one is doing with the sides," and the Yiddish expression implies one is either suffering from an illness, or struggling with all one's might to get the job done. It's been a year of suffering but we continue to struggle to get the job done.
In online Yiddish language classes, attendance has been stable and the beginner's class saw a rise in enrollment. Miriam Borden reunited with last year's beginner's class to teach them intermediate Yiddish, and Eli Jany taught the second semester of beginner's Yiddish. Both Miriam and Eli put much time and effort into preparations for effective online teaching. Two new Yiddish graduate students joined the department this year: Elka Guz and Miriam Schwartz. This summer, for the first time in Toronto, beginner's Yiddish will be offered, as part of the Global Languages Institute.
Yiddish in the City, an iPRAKTIKUM project, has also expanded. Virginia Shewfelt has been working with the Ontario Jewish Archives since last summer, deciphering and translating fascinating letters from Europe sent in the years immediately following WWII to the Toronto Ostrowiec Mutual Aid Society. Jacob Hermant has also been working at the OJA since 2021. Bronwyn Cragg completed his placement at the Bialik Hebrew Day School, and Odel Jaji and Caroline Miller, both undergraduates, are completing their placement at the Montessori Jewish Day School.
The Center for Jewish Studies hosted a number of online Yiddish-centered events: "Pandemics, Hunger, Bribes and Music: Yiddish Songs of the Holocaust in Ukraine," featuring Anna Shternshis, Psoy Korolenko, and the translations of Eli Jany; "Holocaust Testimony in Fiction: The Writings and Archive of Chava Rosenfarb," featuring Rosenfarb's daughter, Dr. Goldie Morgentaler, Miriam Borden, and Nadav Sharon; a lecture in Yiddish by Prof. Miriam Udel, "Ver iz der tate?: Leyb Kvitko un di yidishe mishpokhe in Stalins Ratnfarband" ["Who's Your Daddy? Leyb Kvitko and the Jewish Family in Stalin's Soviet Union"]; and of course the annual Hanukkah Celebration, hosted online and thus lacking latkes and jelly-donuts, but not enthusiasm and mutual support.
In gratitude for everyone's hard work, s'khoyekh!
Alumna Profile: M.A. Graduate Diana Mezini on Balancing Her Career and Artistic Practice
by Diana Mezini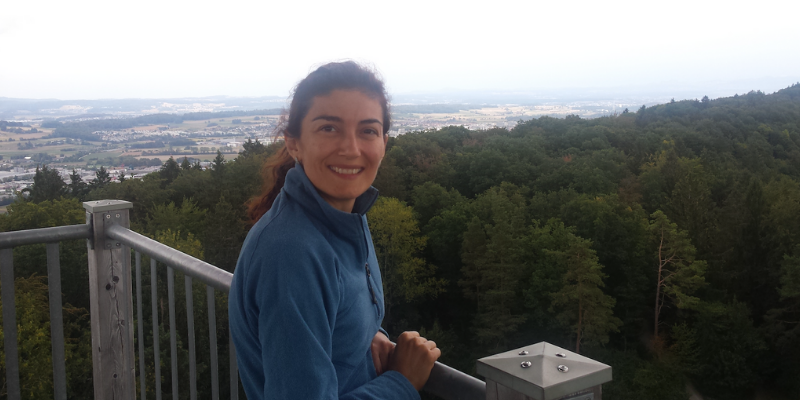 In 2018, after completing the M.A. program in the German Deparment at the University of Toronto, I returned to Switzerland together with my spouse and children, fortified by the wealth of knowledge gleaned and ready for new challenges. I started working as a part-time translator and administrative assistant for a Swiss distributor of nutritional supplements, but with the onset of the Pandemic, I, like so many, had to adjust my approach to the job responsibilities. During these difficult times, I had vivid memories of the friendly and encouraging professors, students, and administrative staff with whom I had interacted. As an alumna, I am grateful to now have such a vast network of friends to be in touch with and to exchange counsel when needed.
I soon became dedicated to the teaching and learning of the German language. I contacted some of the companies for whom I had previously worked as a translator before moving to Toronto, and announced that I was also available to offer German language lessons. Soon I was gathering regularly with a small group of individuals eager to improve their language skills, some of whom went on to pass the B1 TELC German Examination. Teaching online, I was also able to utilize the knowledge and skills acquired as a teaching assistant at U of T, including the use of online platforms and working with diverse students at various competency levels and with different learning needs.
I think back upon my time in the Department and at the University of Toronto as analogous to a hiking trail, one that led me to discover a new approach to life. When encountering patches of steep terrain, I sometimes struggled to reach my goal, or feared I was lost, or that the path wouldn't lead me where I wanted to go. Yet upon reaching the end of the trail, I was rewarded with a wonderful vista onto the future and a new mindset. I realized that I have a need to do more than simply work for the sake of work. The variety of my classes inspired new interests in me and gave me the confidence to take on new challenges that were both energizing and fulfilling. I'm so grateful to be able to now channel this knowledge into artistic forms of expression that have come to include painting. An upcoming small exhibition I organized in collaboration with two other painters focuses on the human relationship to nature–a topic that has become central to my current practice.
Willi Goetschel on the Significance of 'Marginal Thinking'
by Professor Willi Goetschel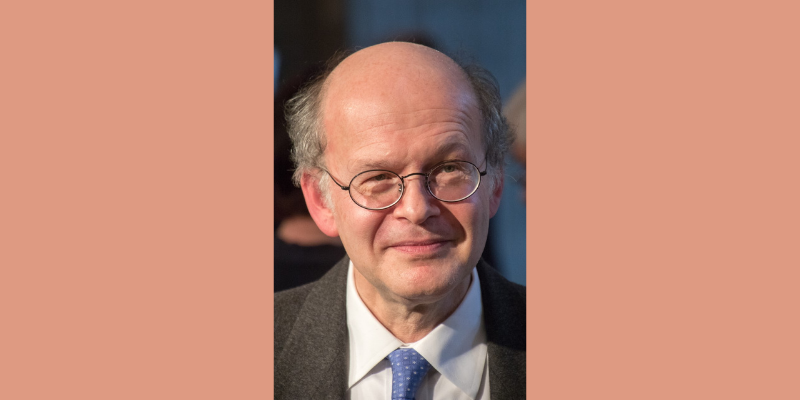 The starting point for my research has always been to explore points of critical tension between the hegemonic attitudes that reproduce the 'affirmative character of culture' (Herbert Marcuse), on the one hand, and what established and institutionalized readings of texts neutralize, suppress, appropriate, or otherwise domesticate for purposes often curiously opposed to what a closer textual examination would otherwise suggest. Readers often find themselves caught in a hermeneutically compromised situation where the dictated terms of engagement impose what begs the question in the first place. Quotations and references mustered as evidence often actually demonstrate against it, standing out like stranded citational wrecks, displaced. Left to their own devices, readers often stubbornly defy the point the texts they wish to examine set out to make. This is the reason why research so often seems inscrutable; it caters only to itself, following the logic of a self-recursive loop that leaves no room for difference and otherness.
This issue, haunting daily academic life and the theatre of our ongoing culture wars, but also more perniciously the public sphere and politics, guides my research. My first book Constituting Critique: Kant's Writing as Critical Praxis examined Kant's self-reflexive exploration of the literary condition of doing philosophy and demonstrated how his distinctive approach to thinking is constitutive of his critical project. My second book, Spinoza's Modernity, explored how Mendelssohn, Lessing, and Heine articulated an alternative trajectory of modern German thought based on their seminal appropriations of Spinoza, appropriations whose emancipatory thrust was ignored as these thinkers were assimilated into the dominant narrative of the history of philosophy. As a result, the most original aspects of their thought were dimmed down. My third book The Discipline of Philosophy and the Invention of Modern Jewish Thought continued this trajectory, examining how a whole group of thinkers who challenged the dominant mode of doing philosophy was marginalized by classifying them as 'Jewish philosophers,' thus making it possible to write them out of the very project of philosophy in which they had so critically engaged. My most recent book Heine and Critical Theory, in turn, traced how the poet and critic Heinrich Heine was streamlined to fit the nationalist narrative of German Studies, while outside the domain of literary history Heine's legacy lives on in the thought of Marx, Nietzsche, Freud, Benjamin, and Adorno as well as some of the great poets of 19th and 20th century France and Germany. Heine's legacy moreover played a role in the mid 20th century debates in the United States about cultural politics and its transnational mission.
My current research project extends the scope of this inquiry to encompass the late Renaissance to the contemporary era. I track the project of rethinking difference and alterity as concerns that already gained traction at the eve of modernity. Montaigne, Spinoza, and Mendelssohn recast difference and alterity no longer as a sign of lack, deprivation, or deviation. Formulating early attempts at articulating profoundly new and different approaches to philosophy and cultural critique, they recognize difference and alterity not just as a challenge that philosophy can no longer suppress but as constitutive moments decisive for the advancement of knowledge. This line of thinking continues through Marx and Nietzsche, gaining renewed momentum in German thinkers like Georg Simmel, Martin Buber, Franz Rosenzweig, Hermann Levin Goldschmidt, and Niklas Luhmann and with Emmanuel Levinas and Jacques Derrida in the French tradition. By tracking this tradition of rethinking difference and alterity in hitherto underexplored sites of critical engagement with philosophy and by reconnecting them to more recent efforts from the 19th century to the present, this study recovers a critical line of thinking about difference, alterity, and inclusivity as deep philosophical concerns previously all but erased.
New Book by Professor John Zilcosky: The Language of Trauma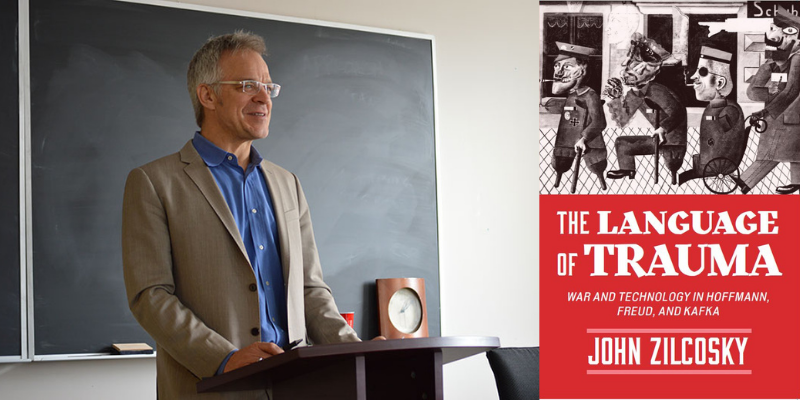 From the Napoleonic Wars to the invention of the railway to the shell shock of World War I, writers tried to give voice to the suffering that wars and industrial technology had wrought all around them. Yet they, like the doctors who treated these victims, repeatedly ran up against the incapacity of language to describe such anguish; those who suffered trauma, those who tried to heal it, and those who represented it were all unable to find the appropriate words. In The Language of Trauma, John Zilcosky uncovers the reactions of three major central European writers – E.T.A. Hoffmann, Sigmund Freud, and Franz Kafka – to the birth of modern trauma in the nineteenth and early twentieth centuries.
Zilcosky makes the case that Hoffmann, Freud, and Kafka managed to find the language of trauma precisely by not attempting to name the trauma conclusively and instead allowing their writing to mimic the experience itself. Just as the victims' symptoms seemed not to correspond to a physical cause, the writers' words did not connect directly to the objects of the world. While doctors attempted to overcome this indeterminacy, these writers embraced and investigated it; they sought a language that described language's tragic limits and that, in so doing, exemplified the wider literary and philosophical crisis of their time. Zilcosky boldly argues that this linguistic scepticism emerged together with the medical inability to name the experience of trauma. He thereby places trauma where it belongs: at the heart of both medicine's diagnostic predicament and modern literature's most daring experiments.
Enhancing Our Digital Presence in a Global Pandemic
by Nina Schweppe, Digital Communications Strategist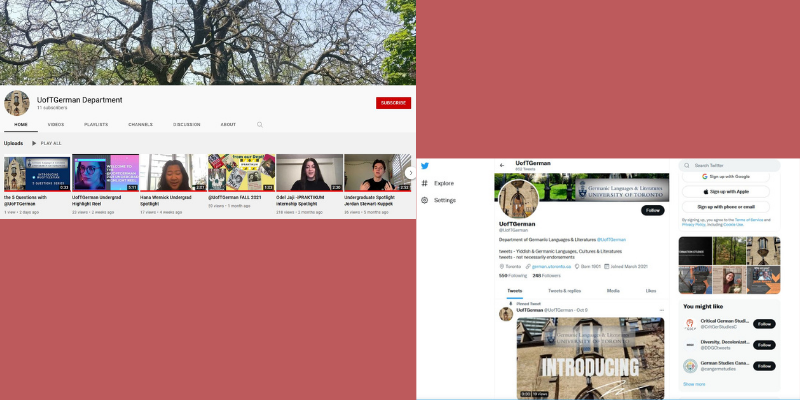 This past year has fundamentally changed how we understand our place in space and time as individuals. The fact that none of us could meet in person has given the Department pause to consider how we can best be present for our students and for each other as colleagues and scholars; how to share the scholarship that we do; how to continue to shape the field of German and Yiddish studies at a distance, and inform the public about who we are in the UofT community and how we fit into the global framework of the humanities.
Opening ourselves up to connect in the digital space, we added a video feature to our website that centers student experiences (videos also available on our UofTGerman YouTube channel) and lets people know where to find us on Twitter @UofTGerman. In addition to showcasing departmental events and news, in the coming months we will also join our network of colleagues and collaborators in the digital diaspora and creating content to reach a community interested in intersections with Germanic and Yiddish culture, language and literature.
Our small but mighty iPRAKTIKUM Experiential Learning and Internationalization Internship is proving its viability in the pivot to the virtual realm; later this year, you'll also find content highlighting some of our work to foster the practical application of the humanities toward a more sustainable future. A public facing digital platform will enable our Department to celebrate past, present and future students, center the work of our colleagues and extend our reach into the international community. Most importantly, this virtual network enables the public to find us, engage with our content and learn more of what's afoot in our ever lively program.
Check out the following links to our Twitter @UofTGerman and
YouTube.
The Power of Thirteen: 13th Annual Toronto German Studies Symposium Brings Digital Good Fortune
by Professor Stefana Gargova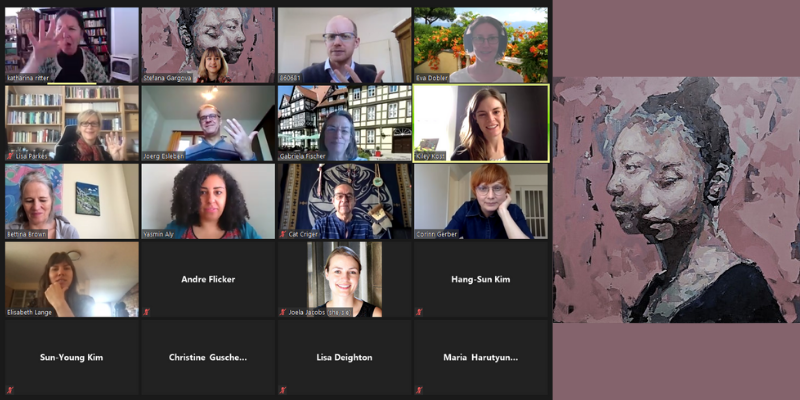 When the baton to our annual Toronto German Studies Symposium was passed to me back in 2019, it was immediately clear that I would use this opportunity to focus on the current shifts in education and to explore new vantage points on teaching, learning and knowledge production. We could not have anticipated that by the time the symposium was ready to launch, teaching would have undergone a swift und sudden metamorphosis and would be at the centre of avid debates – globally.
While all plans to hold the 13th TGSS in 2020 inevitably foundered, we saw the following year as an opportunity to rethink, reshuffle and implement all the new opportunities the COVID-19-induced digitalization of learning platforms had to offer. Certainly, Zoom conferences do not present attendees with the same opportunities for social mingling and academic networking as in-person events, yet where one door closes, another one may be flung wide open – the digital edition of the TGSS, which took place on April 22nd and 23rd, 2021 has been the most widely accessible in the Symposium's illustrious history and it enabled an unprecedented number of presenters, field experts, faculty and graduate students from Canada, the US and Germany to indulge in two days of intense scholarly exchange.
Participants presented in various formats ranging from stimulating talks to captivating performances (Katharina Ritter, Munich) and hands-on workshops. Topics varied from Indigenous influences (Nicola Townend, UTS) and emotional intelligence (Dwayne Brown, York University) to environmental humanities (Kiley Kost, Carleton College; Joela Jacobs, University of Arizona), theatre (Lisa Parkes, Harvard University), and global digitalization and how it has impacted relations of power (Bonny Norton, University of British Columbia). The symposium was initiated by Cat Criger, an Indigenous Elder from the Cayuga Nation who helped frame our thinking around the non-linear trajectory of all learning. His metaphor of educators as coyotes, constantly challenged to adapt to an ever-changing environment was apt and struck a chord with all attendees, isolated as we were in our homes yet connected through the willpower of adaptation.
While several sessions offered perspectives on diverse identities in the classroom, as well as tangible solutions for creating inclusive and equitable learning spaces (Casey Burkholder, University of New Brunswick; Carolyn Samuel & Eva Dobler, University of Montreal), others honed on the ways in which physical learning spaces can be expanded and augmented, affording new kinds of learning, including those enabled by the omnipresent digital network (Paul Alexander, OISE). What certainly emerged as the event's key point was that learning entails having meaningful experiences – and this can happen anywhere.
The comprehensive Resource Sheet from the 13th TGSS can be accessed here.
Zooming in on iPRAKTIKUM in 2020-21
by Professor Stefan Soldovieri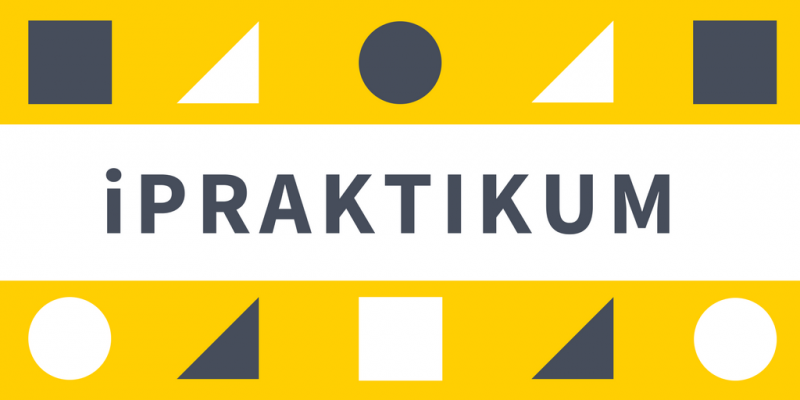 It was a year of remote work and learning opportunities for iPRAKTIKUM interns. We were able to place 11 students in programs in Toronto and Germany. Odel Jaji and Caroline Miller gave back to the community at the Montessori Jewish Day School. Odel created a YouTube video about her experience and was featured in an inspiring story in UofT News highlighting the importance of cross-cultural teaching and learning. Anna Jasinska and Janna Abbas gained teaching experience at the University of Toronto Schools under the tutelage of German teacher Nicola Townend. We were pleased to place two graduate students with the Ontario Jewish Archives. Jacob Hermant spent the winter term translating Yiddish letters written by Torontonians in the early 20th Century; Virginia Shewfelt also gained valuable experience working with the OJA's collections documenting the history of Ontario's Jewish community.
With travel restrictions still effect for student activities, our international futurGenerator internships were also online last year. This past summer Hana Wernick worked with the Innovation Academy, our Freiburg environmental education partner, and Erik Mastalerz and Oussama Nazih conducted research for Berlin's MotionLab, an innovative start-up dedicated to sustainable urban mobility. This year we look forward to resuming in-person internships with a new cohort of enthusiastic U of T students!
Yes, I would like to make a donation to the Department of Germanic Languages & Literatures:
Faculty editor: Angelica Fenner
Graphic design: Helena Juenger