Contact info
Office Hours
Tuesdays and Fridays by appointment only. Please contact me via my email.
Background
Staatsexamen (Philosophie, Germanistik) Universität Mannheim, Germany, 2016. Master of Arts, University of Victoria, Canada, 2018. Assistant Editor The Germanic Review: Literature, Culture, Theory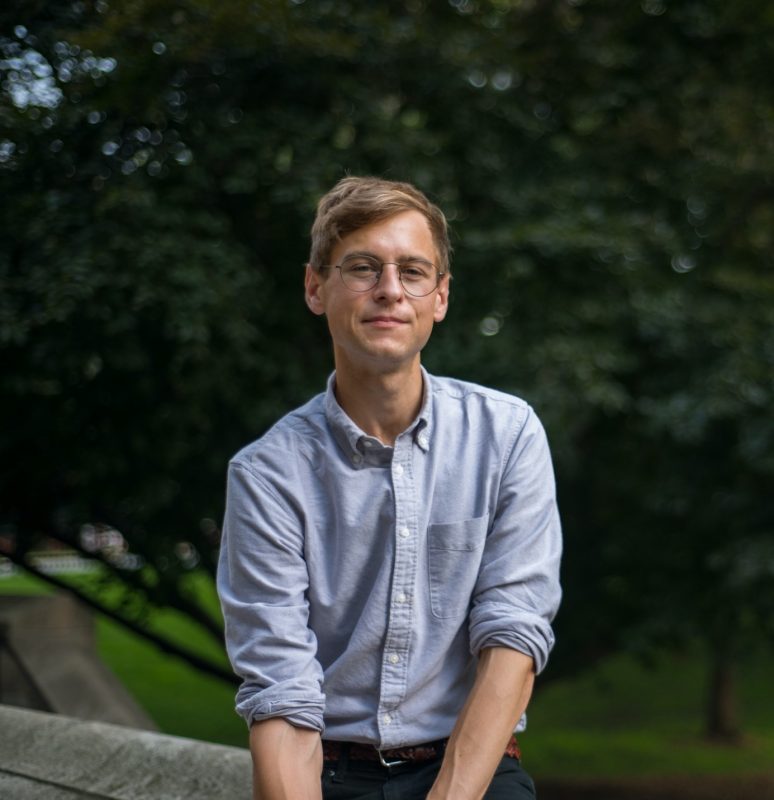 Research Interests
I would describe myself as genuinely curious, which is mirrored in the research I've been doing throughout my studies. Starting from my interest in short prose and its usage of narrative space and narration of space to dramaturgies of silence, the common thread of my research is the work of language and our reflective engagement with language as work. In my dissertation, I am exploring artistic forms of nonsense and contradiction as the last resorts for individuality. I focus on the work of Swiss and German Dadaists whose performance cabaret reveals the enduring relationship between German language drama and the concept of subjectivity.
Info
I am currently organizing the reading group
Ekphrasis: Text – Image Denkräume
. In this interdisciplinary reading group we engage with texts of different genres that construct by their inherent intermedial drama such a
Denkraum
: We read texts from the major literary categories of novel, drama, lyric as well as prose writings of critics and scholars, artworks, music pieces, photograph-text relations and digital manifestations of ekphrasis. Past guest lectures have been given by: Prof. David Wellbery (University of Chicago), Prof. John Zilcosky (University of Toronto) and Prof. Christopher Johnson (Arizona State University). If you are interested in joining this reading group and take a look at the reading list, please reach out to me:
andre.flicker@mail.utoronto.ca