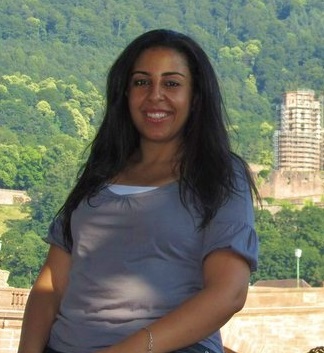 Background
My research focuses on German Orientalism in literature and film, in particular the representation of Arabs and the Middle East from the second half of the 20th century to the first decade of the 21st century.
In addition to my research, I am very interested in German theatre and apart from integrating theater pedagogy in my courses, I also co-produced and co-directed two plays with the U of T German Drama Club: Die Niebelungen by Moritz Rinke in 2011, and Seifenblasen by Curt Goetz in 2013.
Together with the Goethe-Institut in Toronto, I was able to organize several events for the graduate and undergraduate students of the German department, like professional development training for German language instructors in October 2012 and September 2013. We also invited German authors, musicians and storytellers to present their work at the University of Toronto: Katharina Ritter in March 2012, Leo Thoma, Nora Gomringer and the Wortart Ensemble in October 2012.
Conferences
Panel Chair at: 5th Annual Toronto German Studies Symposium, Where is German? The Global Imagination and the Location of Culture
April 2012 University of Toronto
- Panel: Border Crossings and Subjectivity
Panel Chair: 6th Annual Toronto German Studies Symposium "(Re)Mediations of Race and Ethnicity in German Visual Cultures"
April 2013 University of Toronto
- Panel: Identification and Attachment in the Black Diaspora
Conference Presentation: September 2014, Westfälische Wilhelms-Universität Münster, Germanistisches Institut, Abteilung für Neuere deutsche: "Die Hölle, das sind die Anderen": Repräsentationen und Konnotationen des Anderen in der zeitgenössischen deutschen und arabischen Literatur.
- Paper Title : Weibliche Konstruktionen von Alterität – das Bild von Ägypten und den Ägyptern in Barbara Frischmuths Roman "Vergiss Ägypten"
Conference Presentation: March 2015, Montreal, SCMS: Society for Cinema and Media Studies. Panel: Media and War.
- Paper titel: Terrorism and Ambivalence in Benjamin Heisenber's Film Schläfer.
Co-organized and Co-chaired a panel with Christin Bohnke at NeMLA, May 2015, Toronto. The Tourist in Contemporary German-Language Film and Literature
Conference Presentation at NeMLA: Multimodal Representations of War.
- Paper Title: "Reporting War: A Spectacle for the Audience at Home.