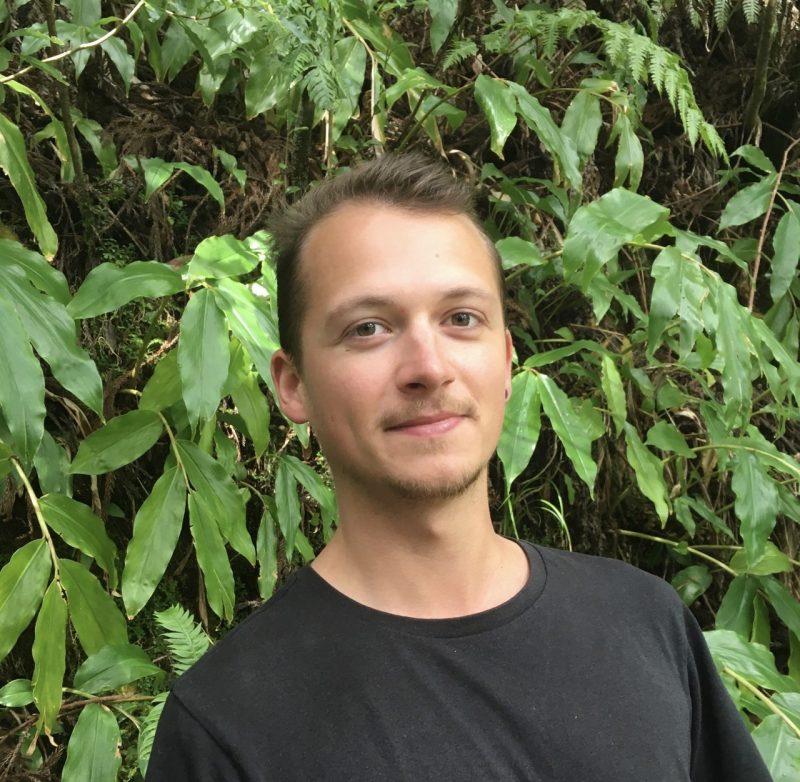 Current Courses
Spring 2022: GER300 & GER400
Background
I joined the Ph.D. Program in the Department of Germanic Languages and Literatures after obtaining an Hon. Bachelor of Arts in German Studies and Philosophy at the University of Toronto, where I am currently researching about the visual and literary representation of ecology in the works of Bertolt Brecht, Werner Herzog, and Ilja Trojanow, with a focus on the legal intersections of ecocide in their works. My interests remain widespread, having previously researched in archives in Germany and presented on Franz Kafka, Walter Benjamin, Paul Celan, and Herta Müller, with a particular focus on philology, critical legal theory, and cultural studies.
Aside from academic research, I have also written for the The Conversation. My most recent article "How youth influenced the EU election — and could do the same in Canada" has also been re-published by U of T News, the Vancouver Sun, and was featured on the Global News Vancouver radio.
Peer-reviewed Publications
"Corporate Cannabis at Home and Abroad: International Regulation and Neoliberal Legalization." Co-authored by Benjamin Bandosz. Journal of Canadian Studies, Volume 55, Issue 2, Summer 2021, pp. 244-278
Lectures and Presentations
03/2018: "Elementary Media: Philology in the Anthropocene." 26th Annual Interdisciplinary Studies Conference. Department of German, University of California, Berkeley. Berkeley, CA, USA.
02/2018: "Material Ecology of Language from Kafka to Celan; or, Carbon Nations: Toward an Inter-Planetary Humanities." 2018 Lecture Series. Department of Germanic Languages & Literatures, University of Toronto. Toronto, ON, Canada.
10/2017: "The Gravity of Language: Paul Celan's other Mother Tongue." Frankfurt/Toronto Graduate Workshop. Department of Germanic Languages and Literatures, University of Toronto. Toronto, ON, Canada.
02/2017: "'Writing as Destiny'": Benjamin's and Kafka's Tasks of Mapping Language. 5th Biennial German Jewish Studies Workshop, University of Notre Dame. Notre Dame, IN, USA. https://germanandrussian.nd.edu/assets/226993/
07/2016: "Abbildung des Exils: Demontierender Exildiskurs bei Herta Müller und Bertolt Brecht." 21st World Congress of the International Comparative Literature Association (ICLA 2016), University of Vienna. Programme: https://icla2016.univie.ac.at/programme/scheduled-talks/