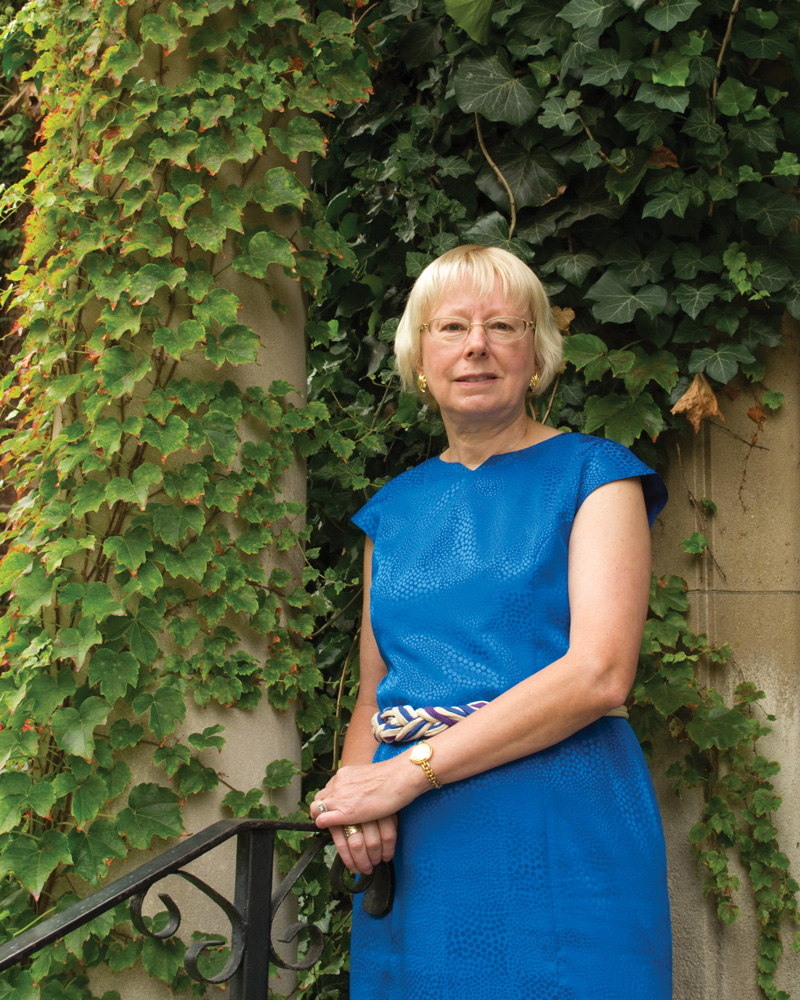 Joan's family history displays many traits considered typical of Canadian immigrants. Her father, Holger Andersen, emigrated from Denmark in 1950. Gerda Federspiel-Jensen, who would become his wife, joined him a year later after tending to her own dying mother. In his native country, Mr. Andersen had trained as a mechanic and aspired to work on large ships and airplanes, but couldn't get the requisite advanced training. One of his aspirations in emigrating was to gain greater social mobility for himself and ensure the same for his future children through their access to higher education.
Their daughter Joan, who spoke primarily Danish the first 5 years of her life in Toronto, grew up to become the first family member to earn a university education and, no less, to hold several scholarships, first as an Ontario scholar in high school and later entering Victoria College at the University of Toronto, as recipient of the Irwin Hilliard Scholarship. Back in the 1970s, Joan hesitated whether to major in Mathematics or French and German, but was soon swayed by her affinity for languages: German with its cognates to Danish, and French, familiar as the language of the Danish Royal Courts. Ultimately she chose German studies because of the strong sense of community she found among the majors and the personal interest faculty such as Professors Charles Genno, Alan Latta, Hartwig Mayer, and Fred Seliger displayed in mentoring students. Following her B.A. she also pursued her Masters' in German. When presented with a special opportunity that arose at the School of Music—to cover a German language course primarily for opera students learning their librettos—she discovered she loved teaching.
Her father assured her that the valuable skills she had gained with her liberal arts degrees—writing proposals, pursuing research, offering public presentations, problem-solving, and analyzing data—would have a multitude of other applications. Upon joining the business world, specifically The Oshawa Group, she maintains, she "grew up," advancing through six different positions to senior director during her 23 years with the company. She then left to become Human Resources Executive at Honda Canada, where her skills in communication, teaching, and policy development all blended with her sensitivity to cultural change enabling her to make significant contributions. With her seemingly limitless energies, one would never guess that Joan retired in June 2013 from her final post as Honda's Assistant Vice President of Human Resources and Administration. But she hasn't retired from teaching; having covered courses in Business Management and Human Resources Management at Humber College since 1985, she is scheduled to teach several more this coming Fall.
Throughout her career, Joan was a "passive" supporter of the University of Toronto, but as she approached retirement, she decided it was time to channel her cumulative wisdom and professional knowledge in new directions that include philanthropy and support of future generations of Canadians. Students certainly benefited from her involvement in the wildly successful b2B (backpack to Briefcase) workshop in Fall of 2012, and she thereupon sponsored a second b2B event, hosting a dinner banquet in spring 2013 for 18 guests comprised of German alumna, undergraduates, and graduate students. Participants exchanged personal stories and gained counsel on charting career choices that honor their personal values and talents. Joan encourages students not to be afraid to pursue what they really enjoy: "The things you enjoy doing may not precisely correlate with the career that you originally had in mind, so you may have to think outside the box."
— Angelica Fenner