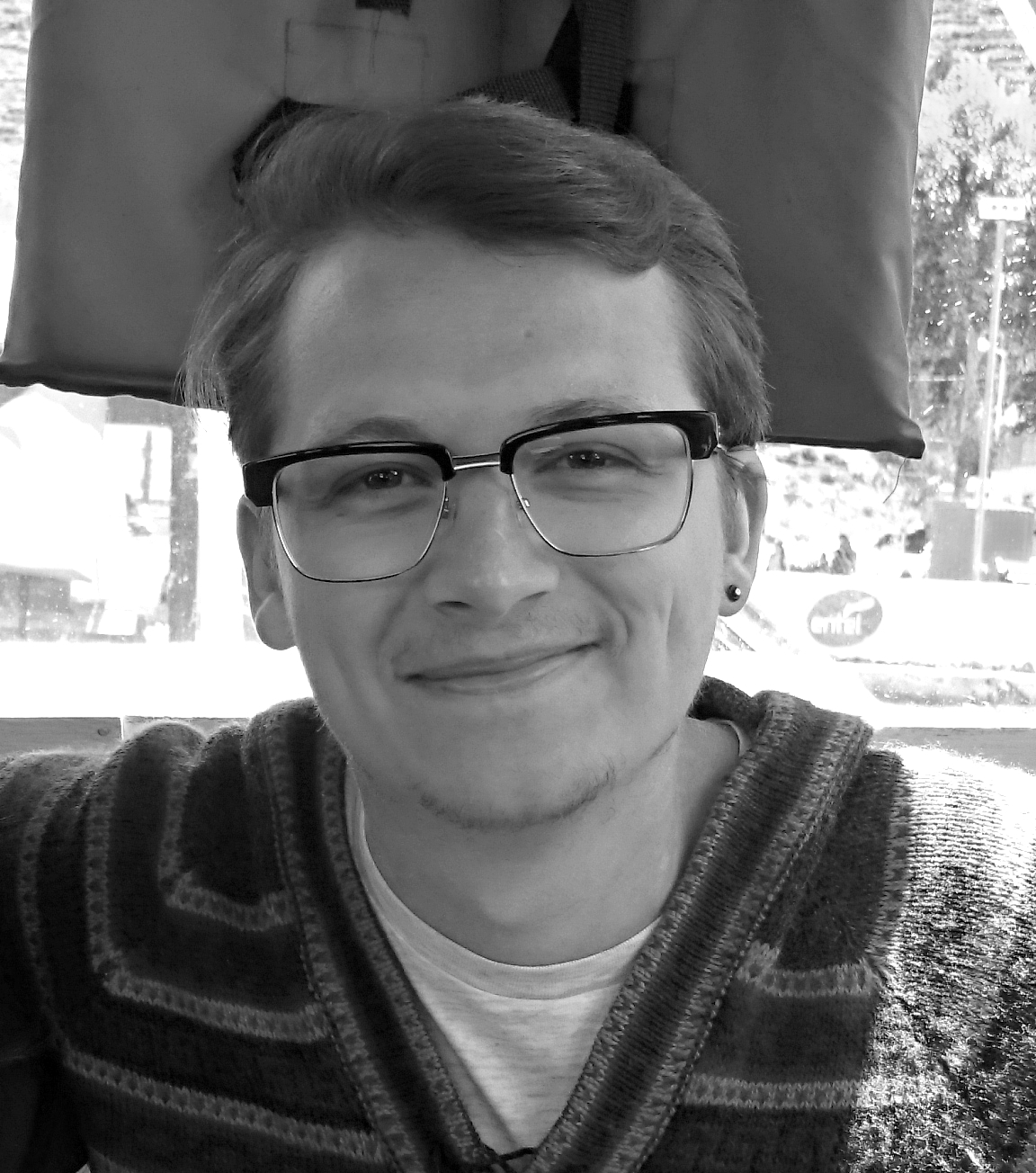 Office Hours
Tue 1-2 pm, Thu 1:30-2:30 pm
Current Courses
Fal 2017: GER100Y (L0701)
Spring 2018: GER100Y/GER102H (L0401)
Background
I joined the Ph.D. Program in the Department of Germanic Languages and Literatures after obtaining an Hon. Bachelor of Arts in German Studies and Philosophy at the University of Toronto, where I am currently researching about philological implications in the works of Franz Kafka and Paul Celan. My interests remain widespread, having previously researched in archives in Germany and presented on Bertolt Brecht, Herta Müller, and more recently, Walter Benjamin. From April to August 2017, I researched at the Humboldt University under the supervision of Prof. Joseph Vogl, while also participating in the PhD-Net "Das Wissen der Literatur" in cooperation with Harvard University, Princeton University, and University of California, Berkeley. Most recently, I have joined the CAUTG's Seminar: A Journal of Germanic Studies as Editorial Assistant. Constantly trying to look beyond my own 'discipline' of study, I have been dealing with questions concerning the inter- (or trans-) relations of disciplines, philologies, and cultures in general, most recently having begun studying Anishinaabemowin and delving into Theoretical Physics.
Lectures and Presentations
03/2018: "Elementary Media: Philology in the Anthropocene." 26th Annual Interdisciplinary Studies Conference. Department of German, University of California, Berkeley. Berkeley, CA, USA.
02/2018: "Material Ecology of Language from Kafka to Celan; or, Carbon Nations: Toward an Inter-Planetary Humanities." 2018 Lecture Series. Department of Germanic Languages & Literatures, University of Toronto. Toronto, ON, Canada.
04/2017: "Das 'Verfahren' der 'Verwandlung': Language as Body in the works of Franz Kafka." 28th Annual Graduate Student Conference, German Department, Yale University. New Haven, CT, USA. http://german.yale.edu/event/graduate-student-conference-thinking-bodies-towards-theory-embodiment
02/2017: "'Writing as Destiny'": Benjamin's and Kafka's Tasks of Mapping Language. 5th Biennial German Jewish Studies Workshop, University of Notre Dame. Notre Dame, IN, USA. https://germanandrussian.nd.edu/assets/226993/
10/2016: "Abbildung des Exils: Demontierender Exildiskurs bei Herta Müller und Bertolt Brecht." 18th German and Dutch Graduate Student Association Conference, University of Wisconsin-Madison. Programme: http://gdgsaconference.german.wisc.edu/schedule
07/2016: "Abbildung des Exils: Demontierender Exildiskurs bei Herta Müller und Bertolt Brecht." 21st World Congress of the International Comparative Literature Association (ICLA 2016), University of Vienna. Programme: https://icla2016.univie.ac.at/programme/scheduled-talks/
Select Awards/Distinctions
Joseph-Armand Bombardier Canada Graduate Scholar – Doctoral, 2017-2020
CGS-Michael Smith Foreign Study Supplement, 2017
Canada Graduate Scholarship-Master's Program Social Sciences and Humanities Research Council of Canada (SSHRC), 2016-2017
Jackman Junior Fellowship, 2016-2021
University of Toronto Excellence Award, 2015
DAAD German Studies Research, 2015