Director of the DAAD Information Centre Toronto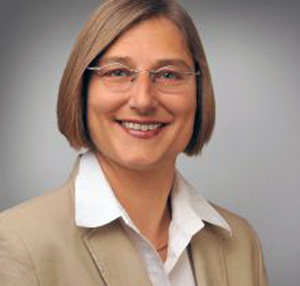 Contact info
Office
Odette Hall 325
St. Michael's College
University of Toronto
50 St. Joseph Street
Toronto, ON M5S 1J4
Phone 416-926-2326
Fax: 416-926-2329
Secretary: 416-926-2324
Background
I studied History, Political Science, and Psychology in Heidelberg, Vienna and Hamburg. I received my M.A. from the University of Hamburg in 1992, and my Dr. phil. from the University of Saarbrücken in 1998 with a dissertation (Criminal Bodies - Disturbed Minds, Hamburg 1999) on the beginnings of forensic medicine and psychiatry by analysing thousands of medical expertises written for German criminal courts in the late seventeenth and eighteenth century.
My second book (Incarnate Past, Tübingen, 2000) was an interdisciplinary, introductory book on "body history".
The third book (Habilitation: The Circle of Violence, Cologne, 2007) examined the relationship between the military and civilian spheres in the war-ridden Northern German area after the Thirty Years War.
My last book (Vandalism as an everyday Phenomenon, Hamburg, 2009) retraces the history of vandalism in Germany from the seventeenth century to reunification in 1989.
Before coming to the University of Toronto as a Visiting Associate Professor and Director of the DAAD Information Centre Toronto I worked as a researcher at a private Hamburg Research Foundation and as Visiting Associate Professor at the Department of History at Hamburg University. 2007-2008 I held a GHI-NEH Visiting Research Fellowship at the German Historical Institute in Washington D.C., later completed a full-time training as certified project management associate (IPMA), and held visiting and guest professorships in Vienna and Basel in 2009 and 2011. Since 2009 I was (part time) head of the E-Learning office at the Faculty of Law at the University of Hamburg.
Research and Teaching Interests
Early Modern Cultural History
History & Theory
Body History / Gender History
History of Sciences / History of Ideas
History and the 'New Media'
History of War and Violence
Monographs
Vandalismus als Alltagsphänomen. Hamburg: Hamburger Edition, 2009.
(Reprint by Bonn: Bundeszentrale für politische Bildung. Schriftenreihe. Vol. 1244, 2012)
Das Rad der Gewalt: Militär und Zivilbevölkerung in Norddeutschland nach dem Dreißigjährigen Krieg (1650-1700), Cologne: Böhlau, 2007.
Leibhaftige Vergangenheit: Einführung in die Körpergeschichte (Historische Einführungen Vol. 4), Tübingen: Edition Diskord, 2000 (Reprint 2005).
Kriminelle Körper - Gestörte Gemüter: Die Normierung des Individuums in Gerichtsmedizin und Psychiatrie der Aufklärung,Hamburg: Hamburger Edition, 1999.
Selected Articles since 2006
"Tiefe Wunden: Gewalterfahrungen in den Kriegen der Frühen Neuzeit". In: Gesellschaft - Gewalt - Vertrauen. (Jan Philipp Reemtsma zum 60. Geburtstag). Ed. Ulrich Bielefeld, Heinz Bude, and Bernd Greiner. Hamburg: Hamburger Edition, 2012. 332-354.
"Duell oder Balgerey? Bewaffnete Auseinandersetzungen vor norddeutschen Militärgerichten des 17. Jahrhunderts". In: Das Duell. Ehrenkämpfe vom Mittelalter bis zur Moderne (Konflikte und Kultur, Vol. 23). Ed. Ulrike Ludwig, Barbara Krug-Richter and Gerd Schwerhoff. Konstanz: UVK, 2012. 241-258.
"Sur les traces de la violence sexuelle dans les guerres du XVIIe siècle: Un problème du sources". In: Francia: Forschungen zur westeuropäischen Geschichte. Vol. 38. Paris: DHI, 2011. 61-75.
"Geschichtsdarstellung und Geschichtsverhandlung in Wikipedia oder Die Sehnsucht nach Beständigkeit im Unbeständigen". In: History goes Pop: Zur Repräsentation von Geschichte in populären Medien und Genres. Ed. Barbara Korte and Sylvia Paletschek. Bielefeld: transcript, 2009. 289-312.
"Wikipedia als 'Wissensspeicher' der Menschheit - genial, gefährlich oder banal?" In: Erinnerungskultur 2.0: Kommemorative Kommunikation in digitalen Medien. Ed. Erik Meyer. Campus: Frankfurt Main, 2009. 207-236.
"Proto-Eugenic Thought and Breeding Utopias in the United States before 1870". In: Bulletin of the German Historical Institute (43), Fall 2008. 67-90. Online: http://www.ghi-dc.org/files/publications/bulletin/bu043/67.pdf
"Wikipedia - ein Modell für die Zukunft? Zur Gefahr des Verschwindens der Grenzen zwischen Information und Infotainment". In: "Am Anfang ist das Wort." Lexika in der Schweiz. Ed. Marco Jorio and Cindy Eggs. Baden, Switzerland: hier + jetzt, 2008. 91-109.
"Von Normen, Formen und Gefühlen: Zur Wahrnehmung so genannter 'Missgeburten' im 17. und 18. Jahrhundert". In: Menschen Formen: Visualisierungen des Humanen in der Neuzeit. Ed. Susanne Scholz and Felix Holtschoppen. Königstein: Ulrike Helmer, 2007. 16-53.
Encyclopaedia-Articles
"Vergewaltigung" (together with Andrea Griesebner). In: Enzyklopädie der Neuzeit, Vol. 14: Vater - Wirtschaftswachstum. Ed. Friedrich Jaeger. Stuttgart: Metzler, 2011. 100-106.
"Gerichtsmedizin". In: Enzyklopädie der Neuzeit, Vol. 4: Fugger - Hauswirtschaft. Ed. Friedrich Jaeger. Stuttgart: Metzler, 2006. 537-541.