30 March 2017, 4 PM, Odette Hall 323
NICHOLAS SAUL is Professor of German Literature and Intellectual History and Director, Arts & Humanities, Institute of Advanced Study, at the University of Durham. Currently Vice-President of the Internationale Novalis-Gesellschaft, he has held Fellowships at the IAS Durham and the Internationales Kolleg Morphomata, University of Cologne, also from the Alexander von Humboldt-Stiftung, the British Academy, and the Royal Irish Academy-Österreichische Akademie der Wissenschaften. His essay on Wilhelm Bölsche and Novalis was recently awarded the prize for best essay 2015-2016 in Publications of the English Goethe Society. He researches on Romanticism, Realisms, Modernisms and literary Darwinisms. Recent books are Gypsies and Orientalism in German Literature and Anthropology of the Long Nineteenth Century (2007), The Cambridge Companion to German Romanticism (2009), The Evolution of Literature (2011, with Simon J. James), Realism and Romanticism in German Literature (2013, with Dirk Göttsche) and The Early History of Embodied Cognition 1740-1920 (2016, with John McCarthy et al). He is writing a monograph Interrogations of Evolutionism in German Literature 1859-2008.
This lecture is co-sponsored by the Joint Initiative in German and European Studies.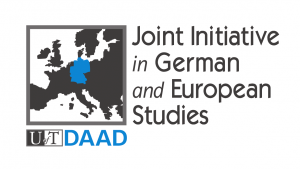 If you have any accommodation needs, please e-mail german@chass.utoronto.ca five business days prior to the event, and we will do our best to assist you.