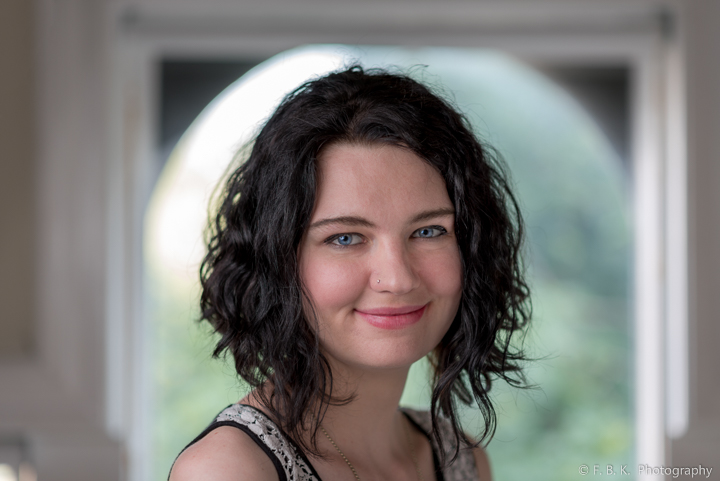 Background
I hold a B.A. in English, German and Education and a M.A. in European Literatures from the Humboldt University in Berlin. During my time at the Humboldt I was able to take part in exchanges to King's College in London and to the Waseda University in Tokyo.
I entered the PhD program in 2012 to continue my research on German-Japanese literature and cultural exchange. I am especially interested in German post-colonial studies and transnational gender studies. Through generous support of the Japanese Society for the Promotion of Science and the Coalition of Women in German I was able to conduct research at Rikkyo University, Tokyo in 2015.
I was involved in the German Drama Club production "Seifenblasen" and I enjoy working as a German Language Instructor for all levels of German.
Conferences
2016 Women in German, Banff
Presentation: The perfect Women? Gender and Imperialism in two German-Japanese films
2015 IVG, Shanghai
Presentation: Space and the Colonial Question in Arnold Franck's Die Tochter des Samurai
2015 Sokendai University, Hayama, Japan
Presentation: German and Japanese Imperialism in Arnold Franck and Itami Mansaku's Die Tochter des Samurai
2015 NeMLA, Toronto
Presentation: Between migrant flâneuse and tourist: the Japanese traveller in Yoko Tawada's Brother-in-law in Bordeaux
2015 Munk School of Global Affairs, University of Toronto
Europe in Flux: Transnational Challenges for a Globalized World
Presentation: "Beyond 'East' and 'West' – communism and colonialism in Yoko Tawada's The naked Eye"
2015 Campus Talk, Post-Colonial Working Group
Presentation: "Hybridity revisited – the case of Japan and Germany"
2013 German Studies Association conference, Denver
Presentation: "Other Voices: The Foreign Woman in the Writing of Yoko Tawada and Milena Michiko Flašar"
Honors and Awards
2016 Social Sciences and Humanities Research Council Doctoral Award (SSHRC)
2016 Ontario Graduate Scholarship (OGS) (delined)
2015 Zantop Travel Award, Coalition of Women in German
2015 SGS Travel Award, University of Toronto
2015 Joint Initiative in German and European Studies Grant
2012 Katie Keeler Entrance Award
2010 DAAD (German Academic Exchange Service) - Scholarship
2007 Socrates-Scholarship
Activities
2015: Fellow of the Japanese Society for the Promotion of Science at Rikkyo University, Tokyo
2014-2016: DAAD-fellow of the interdisciplinary working group 'Kolleg Europa'